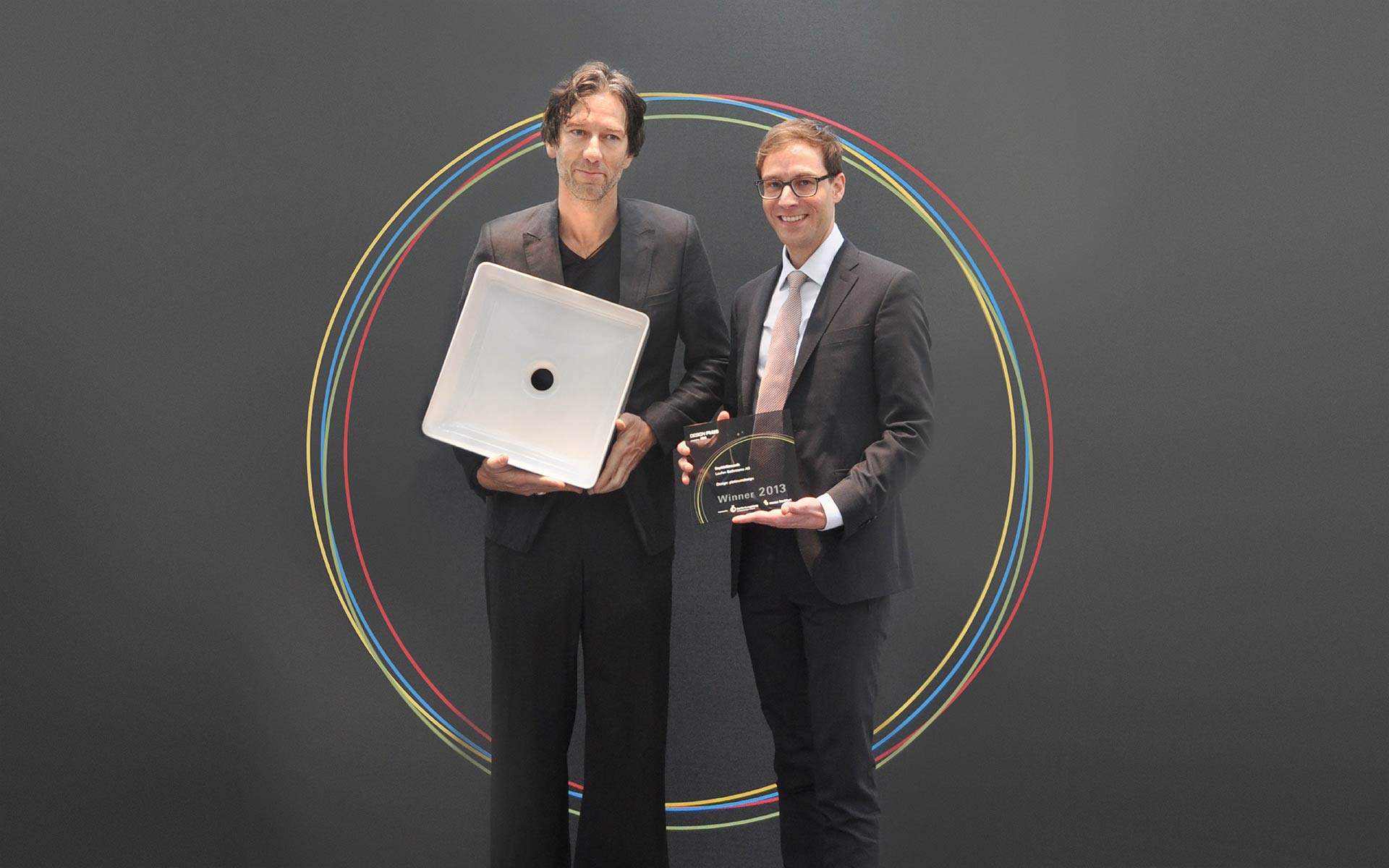 Slide 2
SAPHIRKERAMIK
Be the first. We created an iconic design language for ultra-slim ceramic washbasins made from the revolutionary SaphirKeramik material by Laufen Bathrooms.
Slide 3
SAPHIRKERAMIK
This patent-pending material made from corundum, a mineral found in sapphires, has a flexural strength comparable to steel. Lighter in weight than fine fire clay, it offers significant ecological, economic and functional advantages. Image courtesy of Laufen
Slide 4
DESIGN FREEDOM
SaphirKeramik opens up a new dimension of options for designers to experiment and innovate with unprecedented clarity and precision.
Slide 5
USER BENEFITS
Thinner walls mean more functional space and less weight. 100% eco-sustainable.
Slide 6
AWARD WINNER
Our multi award-winning Living Square bowls are top sellers in the Laufen bowl collections.